Axis Arms was founded in November of 2012 in Newark, OH. We have worked hard over the last decade to affordably bring hard to find military surplus firearms to the eCommerce market.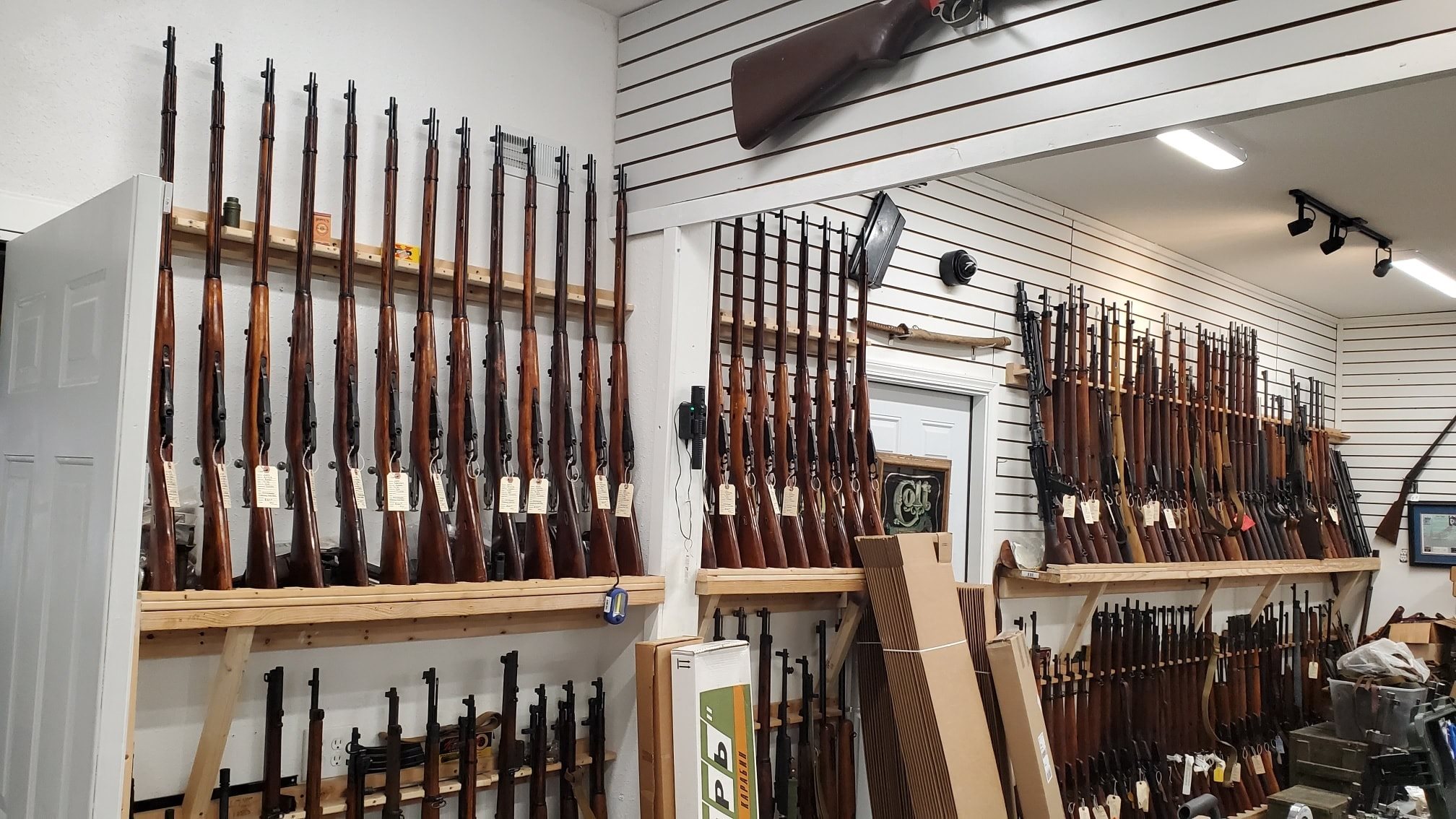 Buying large and small private collections throughout the country, and working with a select group of wholesale milsurp vendors, we bring premium military surplus firearms to the market that are not seen every day.
Axis Arms is owned and operated by Matthew Frenton.  He is a long standing member of the Ohio Gun Collectors Association, Life member of the Ohio Valley Military Society, and member of numerous gun rights organizations. These include the National Association for Gun Rights, Gun Owners of America, and the National Rifle Association.
He travels throughout the United States buying different collections of firearms, militaria and edged weapons. He is also responsible for the photography, quality control, and website maintenance at Axis Arms.
Axis Arms sponsors a number of firearm related web forums.  We understand the importance of information sharing through different web forums online and work hard to sponsor different sites who uphold the integrity of online firearm information sharing.
Currently, we are sponsors on gunboards.com and russian-mosin-nagant-forum.com. These are both excellent resources for finding correct information on military surplus firearms including history, accuracy, and value. We will continue to sponsor these excellent sites and more to come in the future.
You can also find some firearms that do not make it to our website listed on gunbroker or armslist on our store pages.  Our Armslist Store has many small items that are not listed on our website.  Some of our high end firearms may be listed here on Gunbroker instead of our website.
The quality of our firearms and militaria are all hand selected and personally checked by the owner before being sold.  Firearms are graded using the NRA grading system to the best of our ability. 
Edged weapons are graded using the National Knife Collectors Association Grading system. We understand that grading systems are subjective, so we provide photographs of the actual item that is being sold. We are always happy to provide additional photos upon request.
We do have a store front location with limited hours.  We are happy to cater to local customers looking for a hands-on inspection of our firearms and accoutrements.  You will find many small items that may not make it to our website in our store.
There are many opportunities to "dig" for a hidden treasure. Always feel free to call us if there is an item that you're looking that you can't find on our website. Contact us anytime for more info about us.
Hours of operation:
Monday: Noon to 6PM EST
Tuesday: Noon to 6PM EST
Wednesday: Noon to 6PM EST
Thursday: Noon to 6PM EST
Friday: Noon to 6PM EST
Saturday: Noon to 6PM EST
Customer service is our number one goal at Axis Arms. We have only had a handful of returns since the founding of our company.  These have mostly been firearms damaged in shipping.  We will do what we can to help with any problems. We are constantly working on ways to improve our customer service and are always happy to hear from you with suggestions on improvement.
We do offer custom buying options to include a layaway program. This can be set up with us by simply calling about the item that you are interested in. With 20% down, you will be allowed a 2 month window to pay off your item and either pick it up in store or have it shipped to your FFL or C&R.  Layway payments are non refundable. More information can be found here